On January 30th and 31st join the majority of JHU grads and VOTE UNION YES!
A supermajority of Hopkins grads signed their union cards calling for an election, a majority of us have pledged to VOTE YES, and, on January 30 and 31, 2023, we will cast our ballots!
Want a more detailed rundown of what to expect on the day of the election? Click here for polling locations, eligibility, and more information about the election.
We have one shot at this election, which is why it is crucial for you to make your voice heard on election day and vote UNION YES. Every day, graduate workers at Johns Hopkins are already making clear that the majority of graduate workers want a union by signing the Vote Yes Pledge. We are uniting to demand payment on-time, every time; wages we can live on in Baltimore; and more. We are excited to win together!
Election Overview

The election will take place on Monday, January 30th and Tuesday, January 31st
There will be polling locations on both the Homewood and East Baltimore Campus
You must vote in person
You must wear a KN95 while inside the polling locations.
You still need to cast your ballot regardless of if you signed the vote yes pledge and/or a union card.
If you can't be present on campus to vote, you can still make your voice heard by signing the Vote Yes Pledge to stand alongside your coworkers in supporting TRU-UE
Want to read more about our platform? Visit "Our Platform for a Better Hopkins" to read more.
We are Teachers and Researchers United
We are a movement of graduate student workers at Johns Hopkins University organizing a union in order to win improvements in our working conditions and demand dignity, respect, and a contract. From labs to classrooms, graduate workers at JHU keep the university running. As scholars and as teaching and research assistants, we exercise care and expertise in building the twin pillars of higher education: research and instruction.
We are affiliated with United Electrical, Radio, and Machine Workers (UE). We share their belief that unions are for everyone, and that a member-led and organized union is the best way to achieve wins for workers.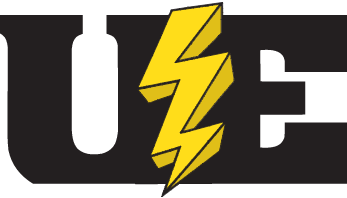 Photos from our 10/25/22 card drop rally!